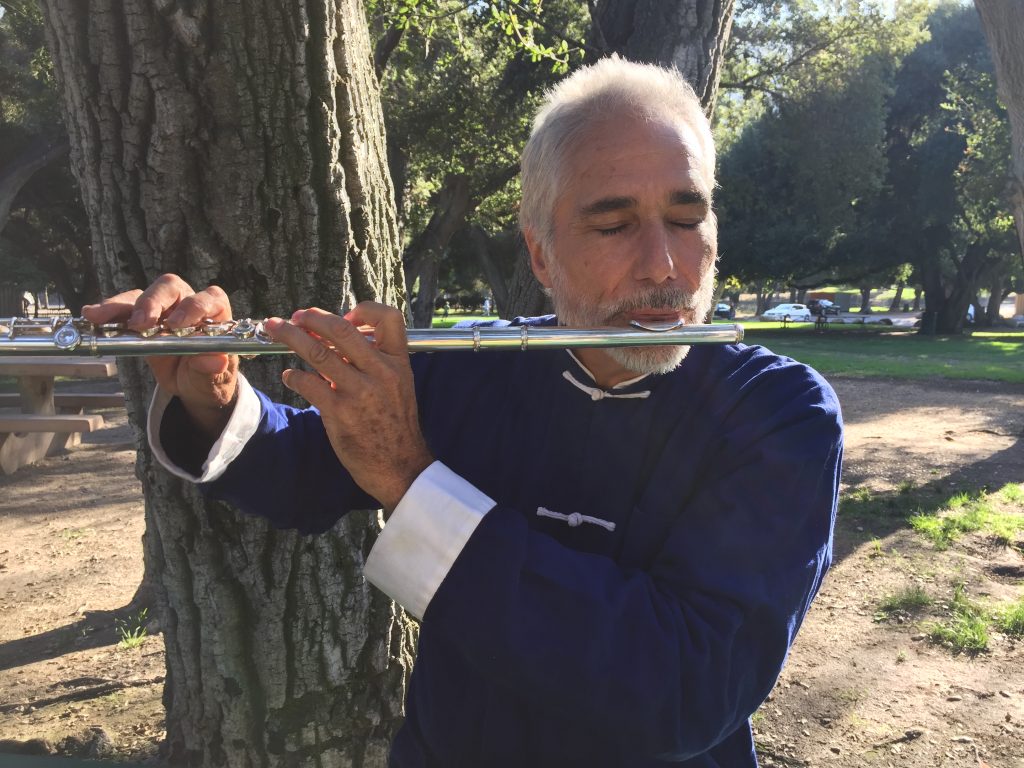 YouTube Video TRANSCRIPT: Daily Taoist 59 #33d
Alright. Back again. Daily Taoist here, Buddha Zhen. Reading from the TAO OF TAOISM written by me. Based on the DAO of Dao Te Ching or BOOK OF CHANGES by Lao Tzu, 2,200 years ago. I'm on page–well, not page but #33— actually "d" wasn't it? This #33 has four parts to it. I broke it into four parts because it just had so much…
#33. We went from #33a and answered these questions. We went to #33b and asked these. "c" we just finished. [No. skipped accidentally] Now we're on #33d. Let's see what happens over here.
To create one's own path in life
is an external achievement
beyond walking a path designed by other persons.
Period.
Read it again. And then you can say, "Hey! You're the poster child for that one."
To create one's own path in life
is an external achievement beyond walking a path designed by other persons.
As I've said in all these many stories: is that my parents have been trying to get me to walk their path. Walk that path. You know… They've just been– In fact I got disinherited because I wouldn't walk their path. They said, "If you're not going to walk this path then we're gonna kick you out of the tribe and the herd and everything. You can't come back."
When you hear people say things like that, they're just down there in the low I.Q. range.
Okay. Here we go. Explain how parents, teachers, friends, religion.. influenced your path as a child. Yeah. We all got that. You've– We've all been influenced in different ways. So you've got to get it out. Get it all out there so you can see what you kept and what you didn't keep. There may be things thatthey said you should go back to. I'm not saying– Put it all out. I gave you two lines. I think you need like ten.
Explain your teenage path influences.
Who influenced you as a teenager?
As a teenager it definitely wasn't my parents. Not at all. Uh… So… who influenced? Remember, I grew up in the sixties. So when I think of who influenced me, they'd be people like John Lennon, and… Jimi Hendrix, and for writers…interesting, Abbie Hoffman, STEAL THIS BOOK. Ginsberg was the popular poet, but I didn't really relate to him. So, not everything that was going on at that time harmonized my Tao. There was a lot of creative stuff. That's the beautiful thing. It was such a huge Renaissance. There were people being creative in ways that I didn't even appreciate. But they were being creative. They were being artistic. They were being– I don't want to say abnormal– but "not normal."
Okay. #33d: Walking your own path. Deciding this unique way you're going to live your life. Which caused me to get kicked out of my own family. Just because I tried to be an individual.
Explain your teenage path influences.
Well now explain your young adult path influences. So once you turn 20–
See, once I hit 20 I was a recording engineer working in a studio. And so there were certain people who influenced my life. Like that famous drummer, uh Cappice, uh What's wrong with me? I want to say, Armen Cappice [Carmine Appice] but that's not it. The drummer from Vanilla Fudge. He started this institute and I enrolled in it. I met him. And then later, one of his prize students [drum student] Richard Augustine, who actually used to go visit and live with him and trained with him. One of his disciples was my drummer on the Temptation record. He does the song, "Carol." He does "Billy Boy" also on another song on a different album. But anyway, he was an influence. I give him credit for that. Uh…let's see and I would have to see the… producer of The Beatles. He gets a lot of credit. Because I was trying understand what he did. He inspired me. I mean back: engineering. "What might he do?" I would listen with headphones. "What did he do?"
Okay… Which of these influences are still incorporated in your path? And how?
Well obviously, Martin. He's still influencing me. And… I'd like to think I made him proud. But he had a lot more resources than I do. But I've made good– In fact, people have been impressed with what I've done with my resources. So yes.
Which influences should be incorporated more and how?
Well that's it. I've been– I've gone through Plato. I spent like four or five years going back to Aristotle, Plato, and Socrates. Read Marcus Aurelius maybe twice more. THE MEDITATIONS. Epictitus, I read him a couple of times. I've been going through all the philosophers in the last ten years trying to rebuild my life. It's like gosh, after marriage, "What the heck am I going to do with myself?" This whole thing about being a steer in the herd is absurd for me. I had to reput… like: "BkBkBkBkBkBk" cram a bunch of information into me and see what I ended up.
So now I'm…trying to create the new me and go forward so: You'll have to see what it is. I'm creating a brand new creature. I am a brand new creature. And I'm synthesizing myself very, very, um… I don't know about systematically, but effectively and consistently so I'm kind of like cooking myself in my own shell. And I'm emerging right now.
So here we go.
Creating Your Path Requires Excluding People from your Life
Which influences should be excluded now from your path and why?
Like I said, that's romance and love. Well I've got love. I've got my kitty. Chewing away. Oh.. but sex. Pursuit of sex and relationships like that. That's definitely a waste of time for me now.
I've got lots of love songs. I've got hundreds of love songs so people might never know I don't have a love life. I could just release one my songs and people'd go, "Man. This guy's horny!" [LAUGHS] I wrote it 30 years ago.
How and why has your path become radically different from your influences?
Radically different? Well, who are my influences? Well, I look at my musical influences: Hendrix, um… Mick Abrahms, Rory Gallagher, Johnny Winter. Those were some of my strongest influences as a guitar player.
[to cat] "Oh. Hi there buddy. Come on… Hello you." He gave me that look.
What was the question. It had something to do with how have I become different from them? Well I decided that I exceeded them. I went, "WOW!" You know, Johnny Winter will always be the master just like my Kung Fu master Kam Yuen or Grandmaster Wong Jack Man. It doesn't matter whether I ever was to try to think that I could beat them up. Doesn't matter. Doesn't matter if they're frail or had broken legs they're my master and you can't think things like that. But you can think of you've done something– you've improved on what they've done. And I know that I teach a lot better than any of my masters. Okay? So I've improved on them that way.
Now, as far as a guitar player, I found that it interesting. Because Rory Gallagher; I held him in high esteem as a singer-songwriter and a guitar player. And I love him. He was very instrumental– He was a strong influence on me in the beginning. I saw him like 7 times in concerts. I was just like inches away from him. Inches. And I was very inspired by him. And… but to realize that, "Wow," you know my songwriting just went [truck noise] right past him. His songwriting became very shallow and narrow. And my guitar playing expanded in so many different directions. He is an AMAZING guitar player. He can do like a dozen things amazingly well. And of those I do maybe 8 of them [laughs] really well. But I've got another 8 that I do well. So I've done– So anyway I'm just impressed that I was able to do what he does. And then do other stuff… And like I said, my songwriting definitely went far beyond him. In fact I felt so bad for him. Because I think he's so talented. And I look up to him. And I was thinking, "I wish he had my music." If he would've recorded my songs he could've maybe been much more successful and had a much bigger audience. So I sometimes regret that I'm not famous because there's a lot of people who are not taking advantage of what I have that would benefit their life. And make them better. My music… I've got great songs no one has ever heard. So people could make a lot of money off them if they had a way to put them in front of people. If they could make a recording of my song in a good way and then release it… People are gonna– I guarantee people are gonna like some of this music. Not because– They don't even have to know it's even me. Doesn't matter who wrote it. There just good songs. But okay.
Uh… So let's see. Which influences should be taken from my path? Did we get to that one? Um… "You really distracted me." [to cat] You're– Okay.
How and why has your path become radically different from your influences?
Well it became radically different because I had more information. People like Rory Gallagher: he got stuck into that routine of just touring every single year for years. And so– And that's a job. You don't have a life. You perform and you're travelling and you don't have that time to be alone and be in your… thinking zone. He's travelling a lot. That's very, very upsetting. People who tour will never talk very highly about touring. You'll hear people say, "I don't want to ever tour again." It's not the best way to live. A musician's happier not touring. I have not toured to the point I don't like touring. That's because i've hardly toured at all.
So it's kind of a good thing. I've never been burned out as an artist which is why I love playing. I've never played to the point where I– I've never played a song so much that I felt, "I DON'T WANNA PLAY THAT SONG AGAIN." Except you'll see one of the songs: It was just so emotional, it was so emotionally involving that I only played it a few times. The "Use Me" song. I actually start crying. If you see that video you might not be able to tell. Look really carefully when I go [cringes face] this is something… that… like… I'm really breaking down. Because this was the first day I was really being homeless and saying goodbye to my kids forever. [somehow I knew] Gone forever. That was the last day I ever– I visited them a few times after that. But that was the end. That was– That song "USE ME" [live video] was recorded on the last day I saw my kids. Anyway.
Sad song. I was like so sad when I wrote that. When I wrote it, but when I was siging it– I was sadder…
Okay. Here we go.
Where were we? Did I make it? Ten minutes.
Most People Should Follow the Path of their Parents/Friends
How and why has your path become similar to your influences?
Well it hasn't become similar because I added so much spirituality and healthy living. See? All those people drink and they travel. They were doing drugs or drinking. So when they were spinning around in the hamster wheel. I was living my life and growing and explorying and going to UCLA. Being a photographer. Having kids. Developing Kung Fu schools. Going off and having a Hanblecia my Vision Quest on The Rosebud. Becoming a Pipe Carrier. Healing people for a few years. While they were just circling around doing tours and playing the same songs that they'd been playing for ten, twelve years.
Like this group Garbage. Which I really like on the first album. And I saw an interview again. And I was trying to figure them out. Put them in perspective. And their first album, "2.0" I think it was. It's a great album. It's a very, very good album. I've got it. I've got the CD. And it's a good album but they haven't been able to duplicate it. And I was trying to figure out why. And even she was saying that, "We're happy what that album did for us." And there's a lot of clues if you can read between the lines and understand what people are saying. But yes, in other words, these are not real MUSICIANS. They were people who were playing music. And they may have been driven and they may have had some artist potential in them, in the lower qualities. Not in the first position though. I don't know about any of them. Maybe the drummer. The drummer might have the MUSICIAN in the first position. But the other ones, you know I'm not so sure. Because they didn't grow and expand. And so as a result they couldn't grow as a group. But they were at that time able to take all their best qualities and everything that they had: mush it together and take all that stuff. That's why most groups' first record is the best. Because it's got so much stuff crammed into it. Even if they're not really MUSICIANS. It's all that stuff that they did generate. You know, accidentally. As kind of pretending to be MUSICIANS they still created the stuff. And then when they jammed it together it was awesome. Now that album's really good.
But where we? So, anyway I felt bad. And then she was talking about not having an ego and stuff like this, and being Scottish, and it's like– "Awww" You've gotta have an ego to be an artist. That's what an artist is. An artist lives for their ego. But then again you have to remember what the ego is. The ego is the expression of what's inside of you. What most people think of the ego is a false pride. False pride is false pride. An ego is something different. But we'll get to that later. But ego is a very good thing. Now what if you have somebody like Trump. He has false pride. He bolsters. He has this big huge ego based on lies, deception, bankruptcy, fraud… So yes, all that pride that he generates–that's the evil. That ego that he has is evil. So that's not real ego and its not real pride. It's all just a bunch of fake news.
Alright. Buddha Zhen here with the real thing. The real news from 2,500 years ago. Bringing to you the freshest old news. Got, 2,500 years old. Gottem, the bones would even be be rotten by now. So anyway, bringing you Lao Tzu's bones. [laughs]
Alright. So anyway that was kind of wrapping up the 33rd… I'm kind of a little distracted by my little buddy here. [Bear the cat] He's taking a little bit of my energy and my love away. Sorry. You're not getting me 100%. "Yes. I love you Bear." But like I said, I relish my distractions. [talks to cat and laughs]
========================================================
Tao of Taoism — Using the Dao Te Ching to Improve Your Life by Buddha Zhen (Richard Del Connor)
AUDIOBOOKS and PAPERBACKS and Kindle eBOOKS by Buddha Zhen from Amazon .com 
Buddha Z Official Blog (Heavy Metal "Buddhist Rapper," Buddhist Poet, Shaolin Flutist)
Buddha Zhen (Shifu Zhen Shen-Lang: Zen Kung Fu Master and Chinese Music Composer)
YouTube Channel of Shaolin Chi Mantis Traditional Buddhist Kung Fu ("Daily Taoist" EPISODES)
Shaolin Chi Mantis traditional Shaolin Kung Fu and Tai Chi Chuan classes
Produced by Richard Del Connor for Shaolin Records
Copyright 1984-2021 Shaolin Communications
Music and excerpts used by permission of Shaolin Records, Shaolin Communications, and licensed by Shaolin Music.  ASCAP